Welcome to Southindian Group
South Indian Constructions is one of the leading providers of total engineering solutions delivering world class quality projects that provides Integrated Design, Engineering and Construction disciplines of Civil Construction, Infrastructure, Roads and Bridges, Water and Power, Electrical and Plumbing, Renovation, Operation and Maintenance works through their experienced staffs' innovations and passions.
Since its inception in 1997, South Indian Constructions, with its strong leadership of Mr, R Vinod Kumar, has executed a focused strategic vision and is now grown from a small proprietary firm to a Private Limited Company. We are now one among a top construction companies in the country.
Numerous prestigious projects have been executed with important developments in the Governmental, Commercial, Industrial, Academic, Hospitals, Marine, Airports and infrastructure works. South Indian Constructions is now a bye-word for excellence in Contracting and Engineering. Its competitiveness results from its high competent technical, managerial and financial staff body combined with its extensive plant and machinery stock.
The company is led by its Founder & Chairman Mr. R Vinod Kumar, with members and departments working together in sync linking their strength and leveraging their experience to bring every client the best in technical service and project management. For each project, a team of highly skilled and experienced professionals are assigned and equipped to meet specific challenges encountered at each project site.
South Indian Plastics, a subsidiary firm of South Indian Group, focus on manufacturing good quality PVC pipes (both water pipes & conduits) and other related products.
Our renowned establishment, vast experience, distinction in project management and excellent client relationship uniquely places South Indian Constructions to meet and execute the most challenging of projects in this rapidly growing era of contracting demands and needs in Kerala and other South Indian states.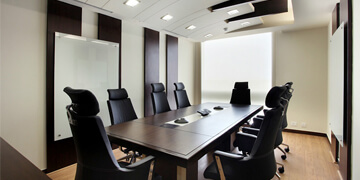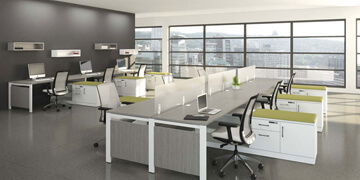 "Quality is our Motto". We are longed to render all the products and services keeping high level of quality in all respects. We are always trying to assure the products and services we offer are of essential or even exceeded quality as demanded by our clients in order to satisfy their aspirations at the maximum level. Since the beginning we are dedicated to extend valuable services and bring in worthwhile products ensuring them gratifying our customers achieving their prospects as they predestined. For that reason we occupy ISO Certification for our Quality Management and ISI Certification for the products we deal on.
Keeping the environment we survive as wealthy as possible is much important for developing a healthy population. We focus on Echo Friendly Development in all our ventures keeping our responsibility towards the nature as well as to the well being of the mankind. We are promised to keep high values in maintaining environmental sustainability in all our developmental activities.
We are well pledged to maintain all provisions required to keep an environment extending a healthy, safe, and favourable working condition to the employees, sub-contractors and all other beings engaged in our ventures. We are also promised to mitigate all the perils and risks arise within our work surroundings.
In South Indian Group, we occupy a sturdy team laboring enthusiastically towards the achievement of the goals set by the establishment, keeping high value in accomplishing projects as per the clients' prospects. Motivated by an eminent leadership our technically proficient and highly competent team work hard to render maximum result beyond the standards put up by our esteemed clients.
We employ approximately 75 personnel having high skill level and wide range of expertise, and deliberately work together towards a single object of accomplishing the 'manthra of success'. We realize the fact that the development of our employees in person as well as team is of the essence for the successful accomplishment of our objectives and thus for the success of our business.
We recognize the adage "employees are the cornerstone of any institution" and we give special attention to the rejuvenation of our staff through timely mentoring, comprehensive training programmes and refreshments.
Vision & Mission
South Indian Group was established as a small company around 25 years ago having its area of operation limited to a small extent. By the passing of time the company has established well through the uphill struggle of its promoters, and it has diversified its scope and area of operation. At present South Indian Group has thrived to extend its operation all through south India.
South Indian Group is looking forward to flourish its operation throughout India as well to overseas. We have undertaken a mission of extending our operation area all through the nation and to the gulf countries by setting up our offices, plants and other infrastructures in all these territories. We are planned to enter into innovative segments beyond our at hand scopes of business.
We endeavour at invest more at villas and flats business, Export and Imports business, setting up units at Gulf nations, and thereby establish our brand as a widely accepted one. We are well confident of building up a wide spread acceptance to our brand through the collective effort we are used to employ for the achievements we made.
Values
South Indian Group's main goal is to provide uncompromised standard of quality and service in the construction industry, offering the best to our esteemed Clients, We believe in sustainable developments and operations.
Our success affirms our sound financial structure and reflects our continuing growth, progress and our emphasis on financial and management controls and applying advanced systems for organizing, planning, programming, procurement, supervision, quality assurance and cost control thereby enabling us to perform efficiently according to or ahead of tight time schedules in spite of adverse or extreme conditions.
"House is the most important thing you have in life!"
Contact us now to schedule an appointment.